WORLD-WIDE CORAL REEF RESTORATION
We offer a wide range of services all around coral reef restoration. Our specialty is environmental engineering with iconic character.

Bring noble intentions and we will make it work!

Already over 50% of all shallow-water coral reefs have died, and the future predictions don't sound promising. In fact, we don't have any time to lose.
Today, outstanding accomplishments are waiting in laboratories for governments to enable their impact. We won't wait for appropriate prioritising of coral reef restoration in state budgets. We restore future-proofed coral reefs around the globe. Coral reefs are crucial to ocean health and our economic systems…
We understand the importance of healthy coral reefs to marine life, communities, and the tourism industry. We offer unique restoration measures from which marine life, local communities, and the tourism industry equally benefit.
We collaborate and support local community efforts, as local heroes are essential for long-term successful conservation projects.
We use our generated profits to implement acclimatised corals into broad-scale reef restoration. A future without mass bleaching events is the decent goal of our collective.
We restore your degraded house reef
It will attract new costumers by offering healthy coral reefs that can be explored by snorkeling or diving. Our speciality is artistic reef restoration measures that become iconic and therefore also tourist attractions. Show your guests your ambition for marine conservation by action.
We offer great footage of the process for your website or social media content.
Contact us to give back to your reef.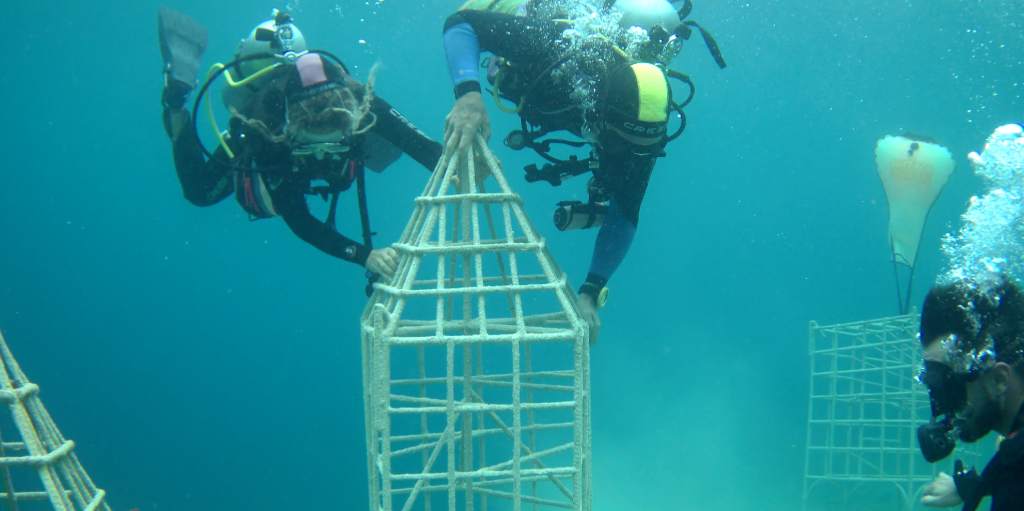 We restore the dive site of your choice.
Luckily nowadays most divers are environmentally conscious and would choose a dive center active in coral reef conservation over one that is not yet giving back to coral reefs. Show your love for the ocean by restoring what attracts your costumers. 
We take care of all the processes so you can concentrate on your diving activities.
Increase your number of costumers with an artistical reef restoration measure that becomes iconic and therefore a tourist attraction. 
Rich media documentation included (4K videos and high resolution photos)
We establish marine conservation programs
If you plan to upgrade your dive courses towards marine conservation programs, we can offer advanced education for your instructors. We can implement research objects for marine biology courses as well as your own infrastructure for future restoration projects and courses.
rESTORATION PRACTITIONERS
professional guidance or advice?
You are planning to restore a coral reef and want to have professional Guidance or advice? We are more than happy to contribute to your successful reef restoration measure. Please contact us for a free call on whatever advice you need. We have no time to lose on competition, if you help corals to thrive, we consider you as our cousin.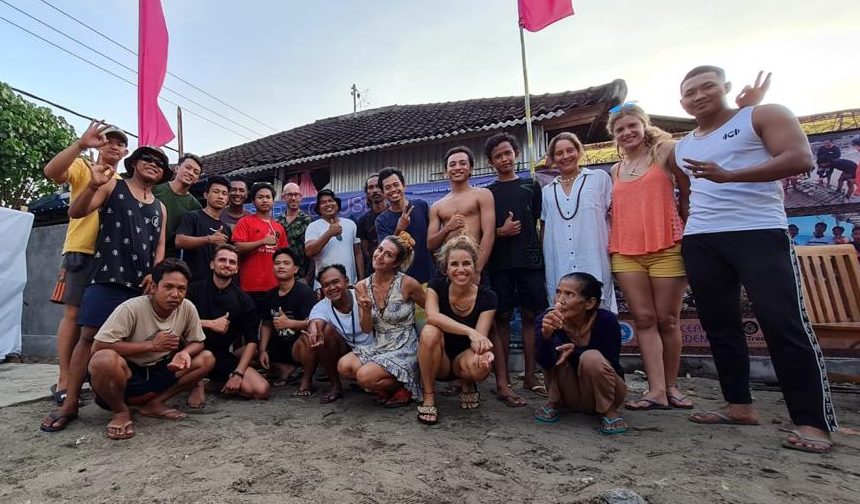 Adopting programs
We work closely with the local community "Nuansa Pulau" in Nusa Penida / Indonesia which is restoring a reef, earlier destroyed by human activities. With your donation we can restore the new marine protected area and support the coral reef restoration community.
All donations are coming with an image of your adopted restoration measure and a donation certificate. 
Or gift your loved ones with coral reef restoration in their behalf. Pick the measure of your choice and send us a name and personalised text and we send your donation certificate as PDF to your email address.
VIDEO REFERENCES ON HOW WE WORK
Visit our YouTube channel or follow us on Instagram for more information about our work.
For any further questions please feel free to reach out by email.
We are a collective of coral restoration consultants, practitioners and diving professionals dedicated to restore high quality reefs on a global scale. We believe that conservation measures need persistent professionals independent of governmental budgets.  Founder and lead engineer Raffael-Leonardo Broy travels with his team around the world to bring back life to degraded reefs. Life in form of healthy coral reefs and stunned watersport tourist. We believe that no reef is hopeless!